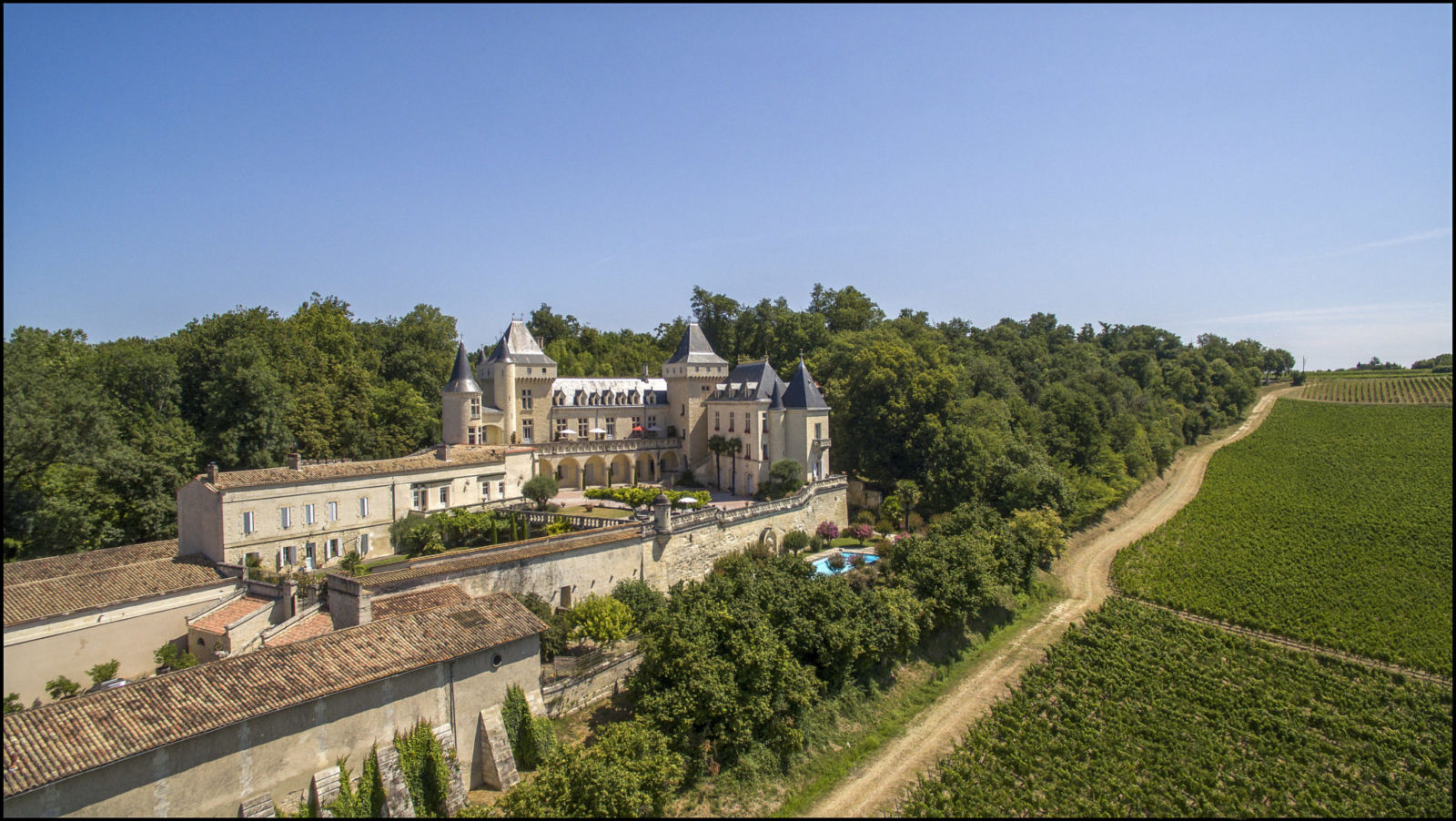 Overview
In the heart of the Bordeaux vineyards, on the right bank, Château de la Rivière is known throughout the world for the quality of its wines. The 68 hectare estate, spread around the château, has a diversified grape variety: Merlot, Cabernet Sauvignon, Cabernet Franc and Malbec for the red varieties, Sauvignon Blanc and Sauvignon Gris for the whites. The vines work is carried out throughout the year by our team and ends in autumn with the harvest.
Grapes are harvested at full maturity in order to obtain the best quality.
Once the vinification is complete, the wine is matured in our eight hectares of underground cellars.
This is the ideal place for the wine as the temperature and humidity are constant. You can visit these cellars and taste different vintages of the wines at the property. White, rosé, clairet, red… your taste buds will be enchanted!
You will also discover the incredible architecture of the château (16th century), the historical richness (from Charlemagne 769) of the building as well as the exceptional panorama over the Dordogne and the Fronsac vineyards. We will also be delighted to welcome you for an introduction to Pu'er tea tasting in the château's private flats, a night in one of our five guest rooms open all year round and a moment of well-being during a massage.
We are organizing each year a wonderful Art Festival for the First week-end of July …
You are also able because our special place to organise meals, seminars, wedding photos, Escape Game … and more … We are waiting for you !
Other wine from this property:
Les Sources du Château de La Rivière
Key Information
AOC: Fronsac
Soil type: Clay & limestone
Size: 65 ha
Average age of vines: 45 years
Annual production: 400 000 bottles
Grape varieties:
84% Merlot
8 %  Cabernet Franc
6 %  Cabernet Sauvignon
2 %  Malbec
Wine making :
New Oak french barrel 1/3 and 2/3 in old barrels from 1 and 2 years during 12-14 months
Certification: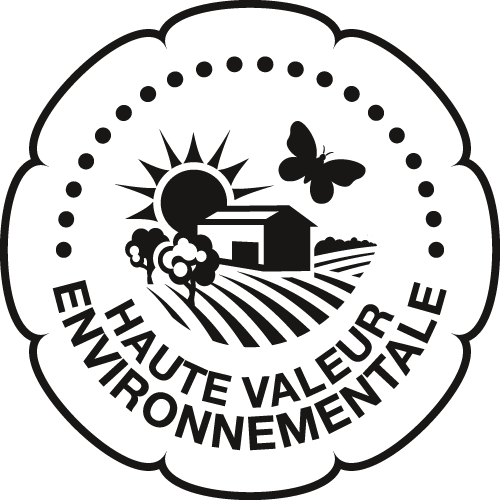 Visit
Classical Visit
After an introduction to the vineyard and the History of the Castle in the Courtyard of Honor, you will discover the 8 hectares underground caves. A unique experience among the 700 000 aging bottles. At last, you will taste 3 of our wines.
Time : 1h15 Capacity : 80 people Price : 9€ (6€ from de 15 people)
Prestige Visit
The classical visit will end up on a tasting session in the candle lighted caves. A magical place entirely cared in the rock for the tasting, bypassed by our natural Springwater.
Time : 1h15 Capacity : 8 people maximim Price : 25€
The Picnic Visit
The Classical visit of the caves ends up on a wine tasting session followed by a gourmet basket. You will be able to enjoy our 25 hectares of green spaces and the exceptional panorama.
Time : 1h15 (durée déjeuner libre) Capacity : unlimited Price : 35€
Blind Tasting session
After visiting the caves, we will introduce you to the Weapons room for a sense heightening. Sited in front of 4 black glasses, you will surprise yourself far from any bias. Only your olfactory and taste sensations will guide you, Among the 4 glasses, 3 will be introduced.
Time: 1h20 Capacity: From 4 to 15 people Price: 17€
Opening time : All year long, From Monday to Saturday
Visits hours : 10:30am – 2:30pm – 4:30pm (reservation required)
Shop hours : 8:30am-12:30pm/13:30pm-18:00pm
Visits in French, English or Chinese possible (to specify while booking)