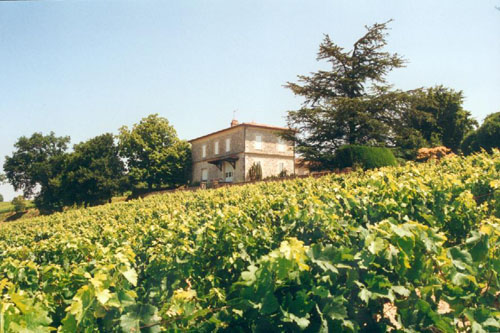 Overview
Coming from the Corrèze in 1898, Jean Janoueix buys from the Girondins Owners some barrels of their wines and goes to the North of France. Thanks to its tenacity, it is constituted over the years a large and faithful customers.
A few years later, his sons and his son-in-law follow suit. Among them, the youngest of the four brothers, Albert Janoueix, after having successfully travelled Normandy, buys a few parcels of vines, located on Pomerol and Saint-Émilion, so as to offer his own wines to his customers.
In 1973, Guy Janoueix takes charge of the family business, which he develops. In 1975, he acquired château Mausse in Saint-Michel-de-Fronsac.
Therefore today, following these acquisitions, Ets Guy Janoueix & Fils have the pleasure to offer you a wide range of products elaborated with care in their cellars that they distribute throughout France, either live either through representatives.
Overview
AOC: Canon-Fronsac
Soil type: Clay & limestone
Size: 10 ha
Average age of vines: 25 years
Annual production:60 000 bottles
Grape varieties:
70% Merlot
30% Cabernet Franc
Wine making:
Ageing 1/3 in oak barrels and  2/3 in tanks
Visit
Visit by appointment
Address & Contact
Château Mausse – M. Guy Janoueix
33126 St Michel de Fronsac
Tel : + 33 (0)5 57 51 27 97