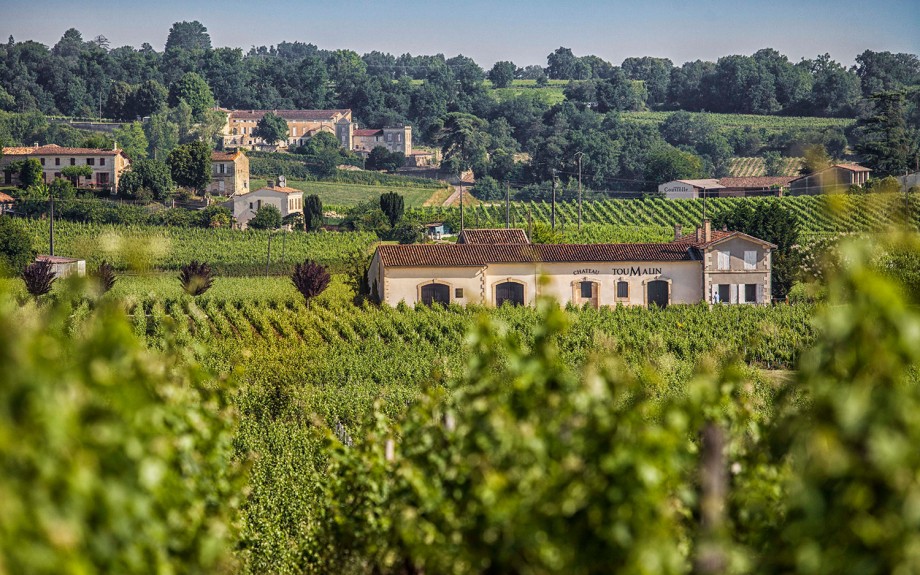 Overview
Nathalie and Xavier Miravete are wine lovers who bought Château Toumalin in 2008 with the objective of perpetuating its exquisite history.
To do so, they purchased the estate from Paul-Bernard d'Arfeuille, who had inherited the castle from his mother Françoise d'Arfeuille.
She was no other than the daughter of Paul Delahoutre, a wine-and-spirit merchant who lived in the north of France and who bought the Toumalin estate from Louis-Charles Montouroy in the 1930s as part of his Bordeaux area investments.
In his day, Louis-Charles Montouroy had acquired the property from the first known owner, Antoine Dumon. While the founding date of the estate remains a mystery, it is certain that it was already active as early as the beginning of the 19th century.
Château Toumalin therefore represents a heritage and expertise that has been passed down for nearly two hundred years, since Antoine Dumon, the first known owner born in 1814, died at the property in 1859.
Other wines from this property :
L'Auréa, MT de Toumalin
Key Information
AOC: Canon-Fronsac
Soil type: Clay-lime and clay-silica soils
Size: 7.66 ha
Average age of vines: 35 years
Annual production: 45 000 bottles
Grape varieties: 100% Merlot
Wine making:
In oak barrels for 14 to 18 months.
Visit
Visit by appointment
Address & Contact
S.C.E.V Château Toumalin – 33126 Fronsac
Nathalie et Xavier Miravete
Tel. +33(0)7 88 53 34 20