Overview
The roots of the Hervé family can be traced back to 1607 when Jean-Marie Hervé, a sailor from Brittany serving the King of France, disembarked once and for all at the end of his career to settle in the parish of Saillans. In front of the estate, a menhir has even been erected to remind the origins of the family.
Jean-Noël & Dominique Hervé have been in charge of the estate since 1977 and are the ones who made Ch. Moulin Haut-Laroque famous around the world. Jean-Noël Hervé is even defined as the last samurai into the japanese manga "The drops of God"
Since 2012, Thomas Hervé has joined the team and now plans to fully take over the family business.
Other wine from this property :
Château Hervé Laroque
Overview
AOC: Fronsac
Soil type : Clay & limestone
Size: 16 ha
Average age of vines: 50 years
Annual production: 60 000 bottles
Grape varieties:
65% Merlot
20% Cabernet Franc
10% Cabernet Sauvignon
5% Malbec
Wine making:
Ageing in Frenck oak barrels  with 40% new
Visit
Visit by appointment
Certification: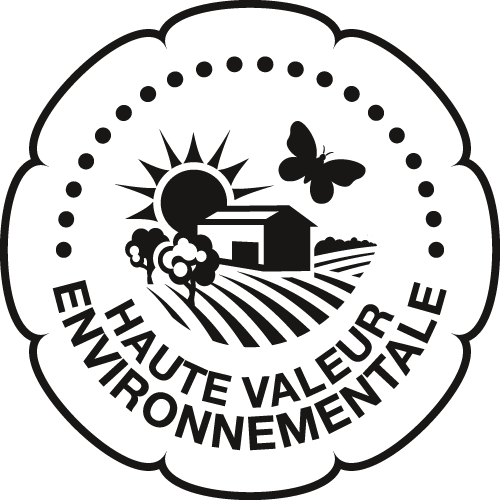 Address & Contact
Château Moulin Haut Laroque
33141 Saillans
Tel : + 33 (0) 5 57 84 32 07